Details
EPCOS B88069X8300B502 T83-A90X Series 90 V Spark-Over 10 kA Impulse Discharge 3-Electrode Arrester , Gas Discharge Tubes - GDTs / Gas Plasma Arrestors 90V 10KA 3 Electrode
The B88069X8300B502 is a 3-electrode Radial Gas Discharge Tube with high current rating. This T83-A90X tube has high insulation resistance and provides stable performance over life. It is ideal for use in telecommunications, line protection and base station protection.
Fast response time
Small sizes
<1.5pF Capacitance (at 1MHz)
>10GR Insulation resistance (at 50Vdc)
-40 to 90°C Operation and storage temperature range
Applications
Communications & Networking; Power Management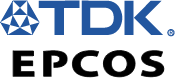 Additional Information
B88069-X8300B502
Product Category: Gas Discharge Tubes - GDTs / Gas Plasma Arrestors
RoHS: RoHS Compliant Details
Brand: EPCOS / TDK
Peak Pulse Current: 10 kA
DC Breakover Voltage (Nominal): 90 V
Number of Electrodes: 3 Electrode
Dimensions: 8 mm D x 15 mm L
Technology: 3-Electrode Arrester
Voltage Rating: 90 V
Click here to Download Datasheet I
You may also be interested in the following product(s)
My Cart
You have no items in your shopping cart.
© 1994 - 2020 IBS Electronics Inc. All rights Reserved. • Call Now: 1-800-717-6475 Go to Top